The Milarepa Buddhist Center of Iowa opened on October 1, 2016, after many weeks of planning and implementing those plans. The idea for opening a Tibetan Buddhist Center in Iowa City came from The Venerable Khenchen Konchog Gyaltshen Rinpoche, spiritual director of the Tibetan Buddhist Center in Maryland, who offered a weekend retreat with extensive teachings here in April, 2016.

In 2012 Ellen Marie Lauricella and Naomi Bloom moved to Iowa City from Ohio. Through the inspiration and encouragement of their teacher, Eminence Garchen Rinpoche, Ellen Marie and Naomi established his center, Gar Drolma Buddhist Center in Dayton, Ohio. The two served as President and Vice-President at Gar Drolma from 2002 until 2010.
First Seeds in Iowa City 2014
On the basis of their experience in Dayton, Ellen Marie and Naomi invited Khenpo Samdup from Gar Drolma Buddhist Center to give teachings in Iowa City in 2014.  At that time Khenpo Samdup inspired many people and planted the first seeds for the Milarepa Buddhist Center.
A Sprout Emerges
Then, in the Spring of 2016  Ellen Marie and Naomi invited Khenchen Konchog Gyaltshen Rinpoche to come to Iowa City.   You may have been present at Khenchen's teachings, held in the Art Building West on the UI campus.  If you were, you will understand how inspiring it was for all those present.  Attendance was high, and so were the spirits of everyone present.  Responding to both the warm reception he received and the receptive attention paid to histalks, Khenchen proposed to Ellen Marie and Naomi that the time was right to open a Buddhist center in Iowa City. Ellen Marie and Naomi acted on that suggestion.
A Shared Effort
After coming to Iowa City, Ellen Marie and Naomi met Dana Smith and the three became friends. As it turned out, Dana had been interested in Tibetan Buddhism for many years and had always hoped for a sangha to be established in Iowa.  Dana was interested in everything about the practice and tradition, and she travelled to meet Garchen Rinpoche with whom she took refuge in 2014.  When the time came to create a Board for the new center, it was clear that Dana should be part of it.
When Khenchen Rinpoche visited Iowa City in 2016, Naomi and Ellen Marie met David Klemm and Catherine Deming.  As it turned out David had been among the first students of Chogyum Trungpa Rinpoche and had been studying and practicing Buddha Dharma for some 40 years since those early days with Trungpa Rinpoche.  David was deeply moved by the teachings from Khenchen Rinpoche and he emerged as someone who was determined to help establish Tibetan Buddhism in Iowa City.
David's wife, Catherine, also attended the teachings with Khenchen Konchog Gyaltshen Rinpoche in 2016.  Catherine, is a devout Catholic and she came to the teachings initially as a support for David.  However, Catherine was moved beyond expectation by the teachings.  A couple of months after the retreat in Iowa City, she and David decided to travel to Dayton to attend retreat with Garchen Rinpoche.  By August of 2016 David and Catherine were determined that we should open a Tibetan Buddhist center in Iowa City and at that time they committed both financial and personal support to make that happen.
Ellen Marie Lauricella
President
I met the Dharma in 1997 in Rochester, New York.  I am hopeful that the Milarepa Buddhist Center will be a source of wisdom and compassion on our path to benefit beings. I live in Iowa City with my wife, Naomi and our 2 kids and our 2 dogs and the neighborhood deer and coyotes.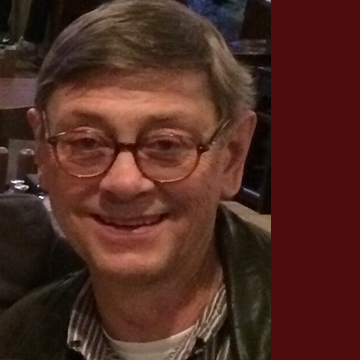 David Klemm, Ph.D.
Vice-President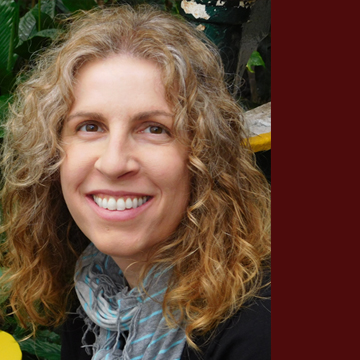 Dana Smith
Treasurer
I first became very interested in  Tibetan Buddhism over 15 years ago, and consequently devoted time to learning more about it as well as beginning to quiet my mind through silent meditation. Since 2014, I have become a more devoted Dharma practitioner. I live with my husband and 2 children. I am excited to be involved with the Milarepa Buddhist Center.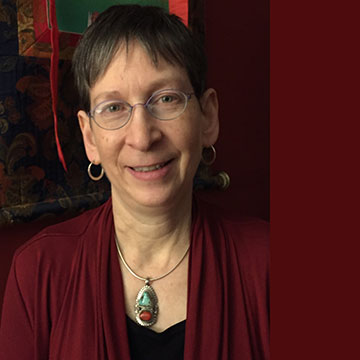 Naomi Bloom, M.D.
Secretary
I came to Dharma in 1997 in Rochester, New York. I am committed to Milarepa Buddhist Center because I want to make good use of this lifetime to do whatever I can to help reduce the suffering of living beings. I live in Iowa City with my wife, Ellen Marie and our 2 children and 2 dogs.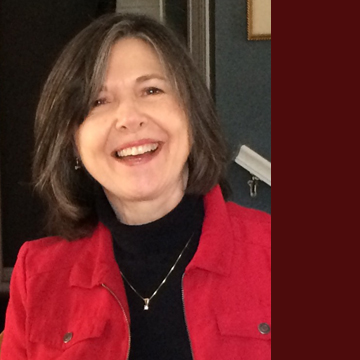 Catherine Deming
Board Member