When:
September 18, 2017 @ 7:00 pm – 9:00 pm
2017-09-18T19:00:00-05:00
2017-09-18T21:00:00-05:00
Where:
207 Scott Court
Iowa City 52245
Cost:
suggested donation $5-10 sliding scale no-one will be turned away for lack of funds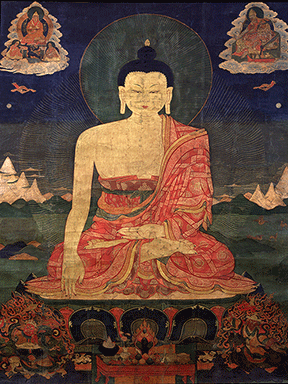 ~note: there will be NO class MONDAY, JUNE 19
Time: 7:00-9:00pm
Cost: suggested donation $5-10 sliding scale no-one will be turned away for lack of funds
Registration: None required.
Prerequisites: None. This class is suitable for all students.
In this class we discuss major topics  including the life of the Buddha; The Four Noble Truths and the Noble Eightfold Path; the Buddha's teaching on the interdependence of all things, the impermanence of all things, the illusion of ego; karma.  This March David will be teaching an introductory course on Vajrayana Buddhism.  We will be studying tantric practices in relation to Mahayana and Hinayana. We will focus on the nature and meaning of tantric practices, what they involve and the transformation that they intend to bring about in human beings. We will understand tantric practices as non-dual: neither copies of an original practice nor referring to some external goal.  Tantra works with energies that can be transmuted into higher forms.  The book is "The Lion's Roar, Introduction to Tantra."  It is not necessary to have read the book to participate in the class.  No experience with spirituality necessary. : ) Come as you are!
.
Teacher: David Klemm, Ph.D.
About David:  David Klemm, Ph.D., is professor emeritus of religious studies at the University of Iowa, where he taught modern religious thought (philosophical theology and hermeneutics) for nearly thirty years.  As an undergraduate, he majored in religion, with special emphasis on Asian religions, especially Buddhism.  In his senior year, he wrote a 225-page thesis interpreting the history of Buddhism called "A Phenomenology of Sunyata" (emptiness).  From 1970-73, he studied in Vermont with Chogyam Trungpa Rinpoche, from whom he learned to meditate.  Throughout his career, he has continued his interest in Buddhism and his practice of meditation.