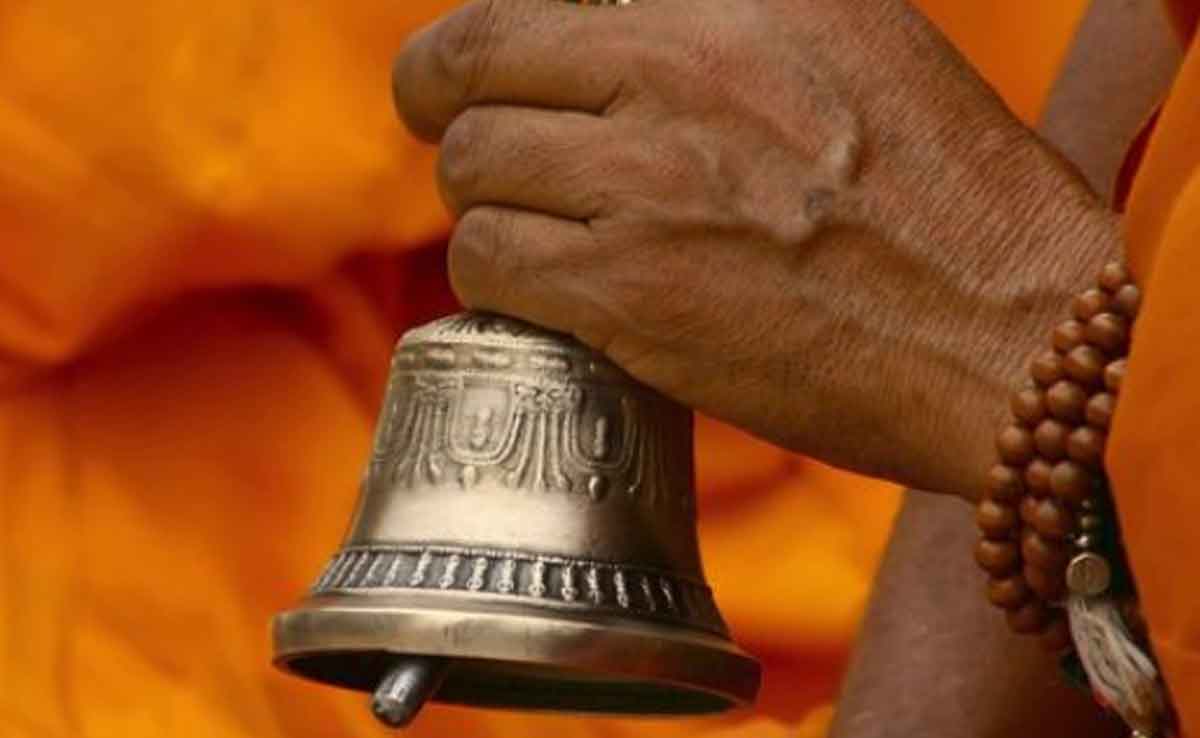 SPECIAL EVENTS
Each year our community invites lamas and other qualified teachers to visit Iowa City to teach.  During these special events we bring in highly qualified teachers who have had many years of Buddhist practice and study.  At the request of our Spiritual Director, H.E. Garchen Rinpoche, our center is a Rime center and we welcome teachers from various lineages of Tibetan Buddhism. 
All of our special events are suitable for people curious about Buddhism, those new to the Buddhist path, and more experienced practitioners.  It is not necessary to be a Buddhist in order to attend special events at Milarepa Buddhist Center of Iowa. 
The Iowa City Free Lunch program is looking for volunteers to help prepare and serve lunch on Saturday, September 21, presenting a wonderful opportunity to practice the engaged Buddhism that Thich Nhat Hanh encourages in the Plum Village tradition. ICFL is hoping for four to six helpers to prep food between 10 a.m. and noon, and another eight to 10 or more helpers to serve and help clean up from about 11:45 a.m. to 1:45 p.m. Of course, you're welcome to stay for the entire time if you'd like! We are hoping to make this a One Dharma event by inviting members of other local Sanghas to join us. No previous experience is needed. More information about the ICFL program is available at http://icflp.org/. Questions? Contact Stephen at windingpathsangha@gmail.com.
ONE DHARMA POTLUCK and Walking Meditation
Saturday, September 28 | 3-6 p.m.
Join the Winding Path Sangha and other local Sanghas for a vegetarian potluck from 3-6 p.m. Saturday, September 28, in the North Picnic Shelter of Hickory Hill Park, on Conklin Lane. This will be a chance to socialize, hear about each of the Sangha's traditions and upcoming events, and take part in a short walking meditation. Everyone welcome, even if you don't belong to one of our Sanghas: families, children, and friends. Please bring a vegetarian dish to share and a small note indicating ingredients (for people with dietary restrictions). Beverages will be provided. Also, please bring your own serving ware and cups so we can cut down on paper and plastic waste.
One Dharma Potluck Flyer
Other Wonderful Events Near and Far in 2019
RETREATS WITH H.E. GARCHEN RINPOCHE – 2019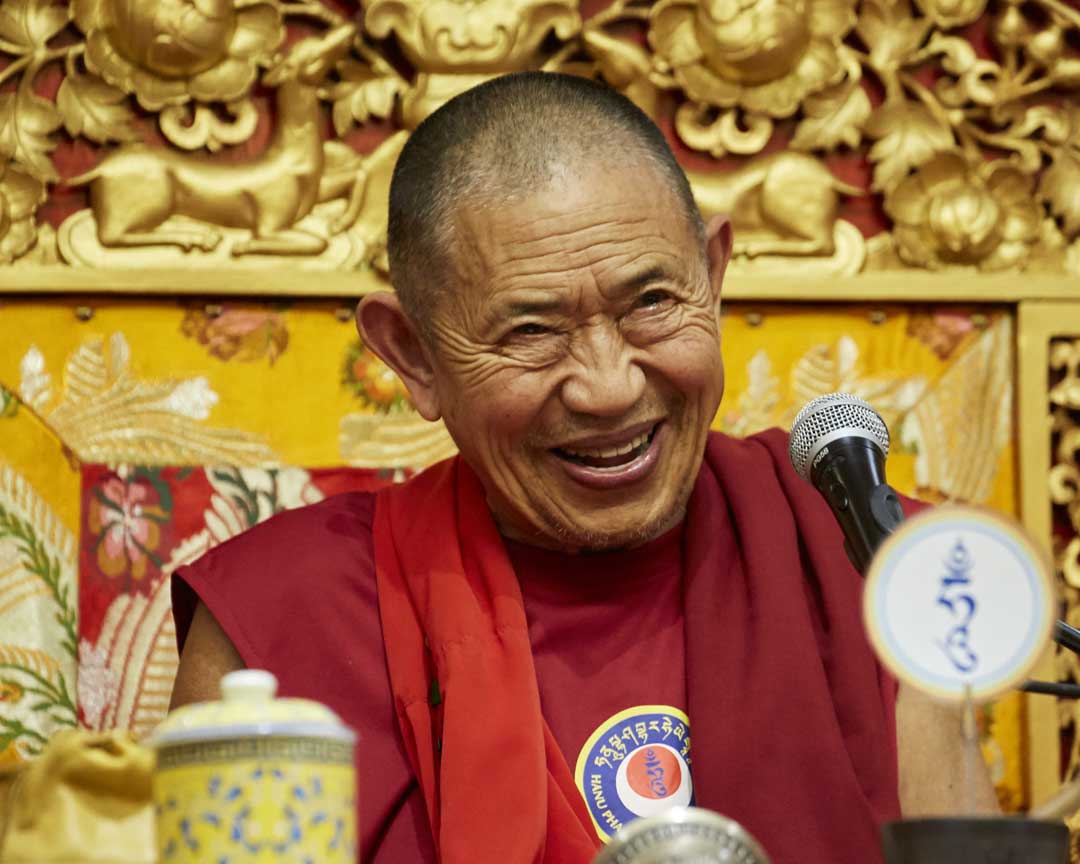 His Eminence Garchen Rinpoche is an extraordinarily rare and precious teacher. We encourage all our sangha friends to make a connection with him by attending teachings. Naomi and Ellen Marie can help you make preparations for these retreats. 
2019 Schedule for North America:
we will post the fall schedule soon!
---
2019
May, 2019 : In May we hosted Ina Trinley Wangmo to teach in Iowa City for the first time.  Ina has served as Garchen Rinpoche's translator for over ten years.  She taught on the Four Thoughts that Turn the Mind to Dharma. 
April, 2019: In April we hosted Drupon Rinchen Dorje who gave us the Vajrasattva  empowerment.  In addition, Drupon offered us teachings on the Prayer of Kuntuzangpo. 
2017
October, 2017: In October we moved Milarepa Buddhist Center to our present location on 1st Ave. in Iowa City.
September, 2017: Retreat with Drupon Thinley Ningpo Rinpoche: Compassionate Mind, Heart of Peace. Rinpoche's visit included a Green Tara Empowerment & teachings as well as an Introduction to Tibetan Buddhism and Teachings on the Nature of Mind.
May, 2017: In May we co-hosted a One-Dharma picnic along with the Iowa City Zen Center and Iowa City Sangha (now Winding Path Sangha).
April, 2017: In April we hosted a spring retreat with Khenpo Choephel Rinpoche. At this time Khenpo offered teachings on Nagarjuna's Letter to a Friend.  In addition, Khenpo offered an empowerment for the Ten Dharma Activities: 1. Writing Dharma texts / 2. Practicing offering to Buddha Dharma Sanghas / 3. Practicing Generosity for the Buddha's teachings / 4. Listening to Dharma teachings / 5. Reading Dharma texts such as Sutras and Tantras / 6. Taking Dharma transmissions from Masters/ 7. Giving Dharma teachings / 8. Practicing Dharma in our daily life / 9. Contemplating perfect Dharma / 10. Meditating Perfect Dharma. We practiced Shamata meditation with Khenpo as well as Chenrezig Meditation.
February, 2017: In February we co-hosted a One-Dharma vegetarian potluck at our center.
January, 2017: We hosted a winter retreat with Khenpo Choephel Rinpoche which included a Medicine Buddha empowerment as well as teachings on Medicine Buddha practice, teachings on the Four Immeasurables and on the Four Seals. At the end of this retreat Khenpo instructed us in torma making and how to set up a personal shrine.
2016
October, 2016: In October Drupon Rinchen Dorje offered a White Tara Empowerment, White Tara Teachigns & Practice and Teachings on the Life of Milarepa.
October, 2016: Milarepa Buddhist center was established.
April, 2016: Khenchen Konchok Gyaltshen Rinpoche on the topic Loving Kindness and Compassion: The Source of All Happiness and Joy. In addition Khenchen gave a two-day teaching on The Display of Discursive Thought & the Natural Radiance of Awareness.
2014
September, 2014:   Khenpo Samdup was the first teacher that we hosted in Iowa City. Khenpo taught on the following topics:  Introduction to Buddhism, What is Buddha Nature?, Introduction to Calm Abiding Meditation and Individual Meditation Instruction.