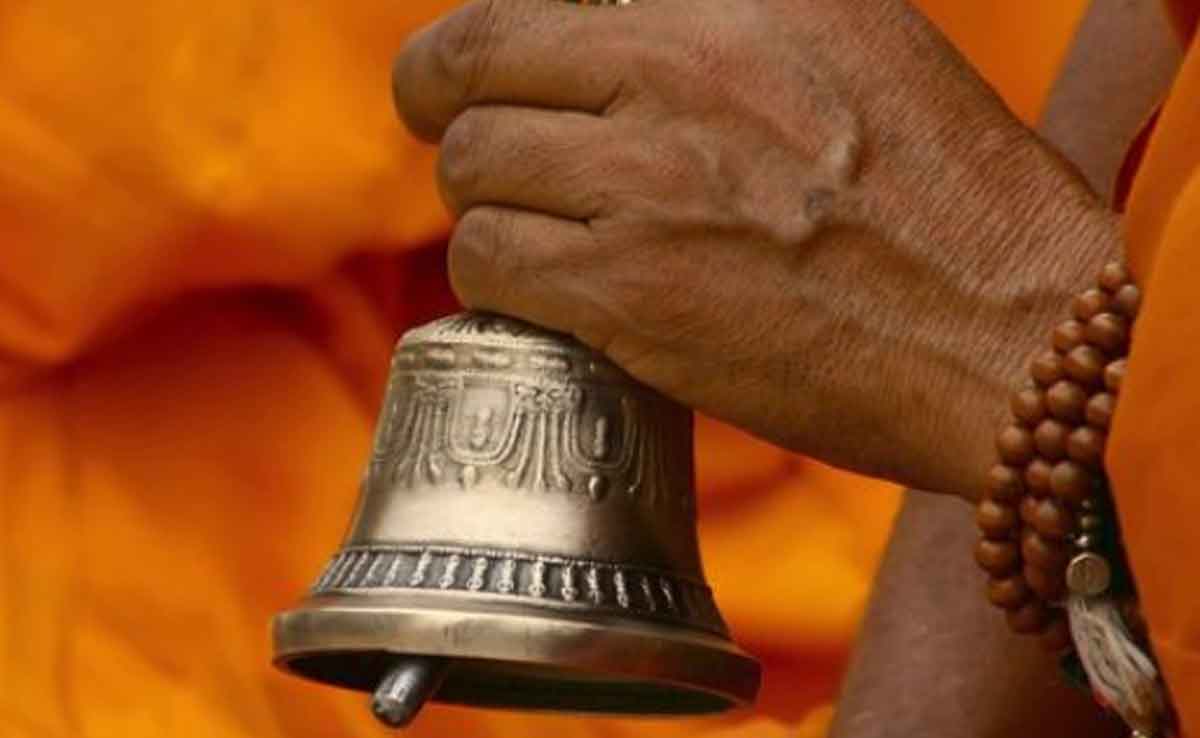 SPECIAL EVENTS
Each year our community invites lamas and other qualified teachers to visit Iowa City to teach.  During these special events we bring in highly qualified teachers who have had many years of Buddhist practice and study.  At the request of our Spiritual Director, H.E. Garchen Rinpoche, our center is a Rime center and we welcome teachers from various lineages of Tibetan Buddhism. 
All of our special events are suitable for people curious about Buddhism, those new to the Buddhist path, and more experienced practitioners.  It is not necessary to be a Buddhist in order to attend special events at Milarepa Buddhist Center of Iowa. 
VAJRASATTVA RETREAT with DRUPON RINCHEN DORJE – April 5,6,7  2019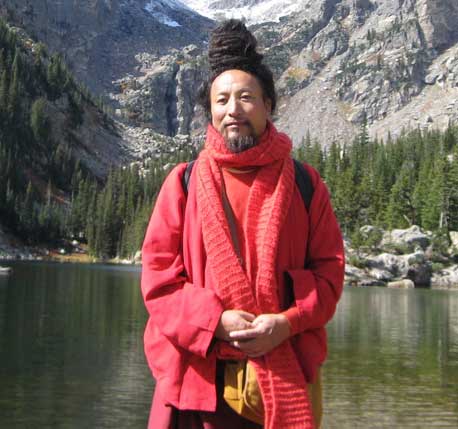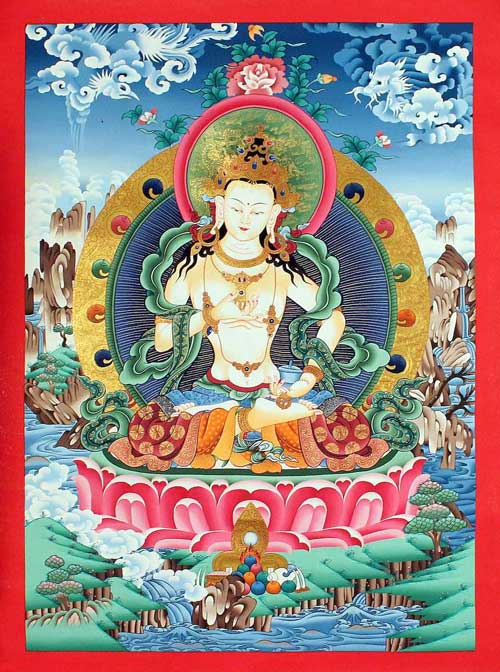 THE FOUR THOUGHTS THAT TURN THE MIND TO DHARMA
with INA TRINLEY WANGMO
May 25-26, 2019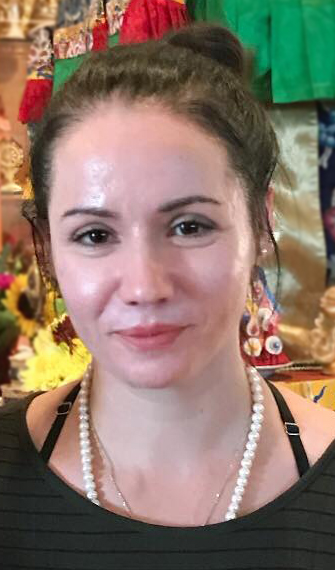 In May we are delighted to sponsor Ina Trinley Wangmo in Iowa City for the first time.  Ina has served as Garchen Rinpoche's translator for over ten years.  Join us for a detailed teaching on the Four Thoughts that Turn the Mind to Dharma. These teachings provide a foundation for all Buddhist learning and practice. They are the thoughts that we return to again and again on our spiritual path.
(More details to come)
EVENT SCHEDULE:

Saturday, May 25:    9-noon and 2-4                        
Teachings on the Four Thoughts that Turn the Mind to Dharma
Precious Human Birth, Impermanence and Death
Sunday, May 26: 9-noon and 2-4                               
Teachings on the Four Thoughts that Turn the Mind to Dharma
Karma, The Shortcomings of Samsara
---
EVENT LOCATION: 15 Oak Park Place NE, Iowa City IA 52240Save
Save
Save
REGISTRATION INFORMATION
Registration: online or at the door **REGISTRATION WILL BE AVAILABLE ONLINE IN EARLY MAY
Seating: There will be cushions available.

Volunteer Opportunities:  There are volunteer opportunities still available for this lama visit. These include things like bringing flowers, serving tea for the lama, helping with meals for the lama and several other things. Please let us know if you are interested in volunteering:   sangha@milarepaiowa.org
Parking:  This retreat will be held in a private residence. Please park on the street. 

About Donations:    Making teachings available from visiting teachers involves expenses for our young community. These include transportation costs, translator fee, and publicity. Most importantly, as a community we will make an offering to the lama at the end of his visit. Your donation will make the communal offering possible.  At the same time, your donations are the beginning of building something for future generations in Iowa City –a vibrant community that is able to offer a full range of opportunities for both practice and study in Buddhism.   No one turned away due to lack of funds.

Questions:   sangha@milarepaiowa.org or 937-244-1961
Other Wonderful Events Near and Far in 2019
RETREATS AND EVENTS at CHICAGO RATNA SHRI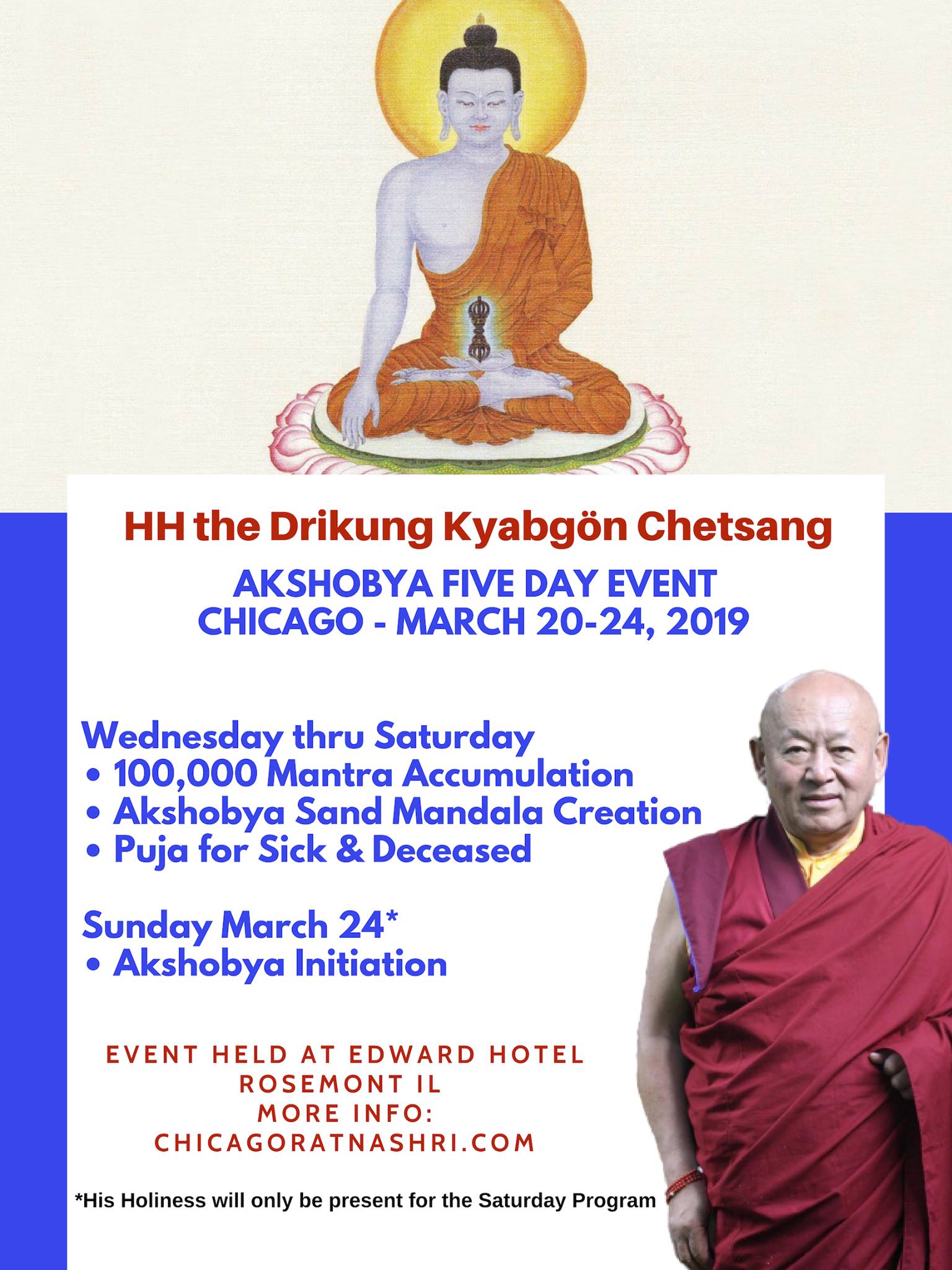 We encourage all of our sangha members to attend this special event in Chicago with His Holiness Chetsang Rinpoche!
RETREATS WITH H.E. GARCHEN RINPOCHE – 2019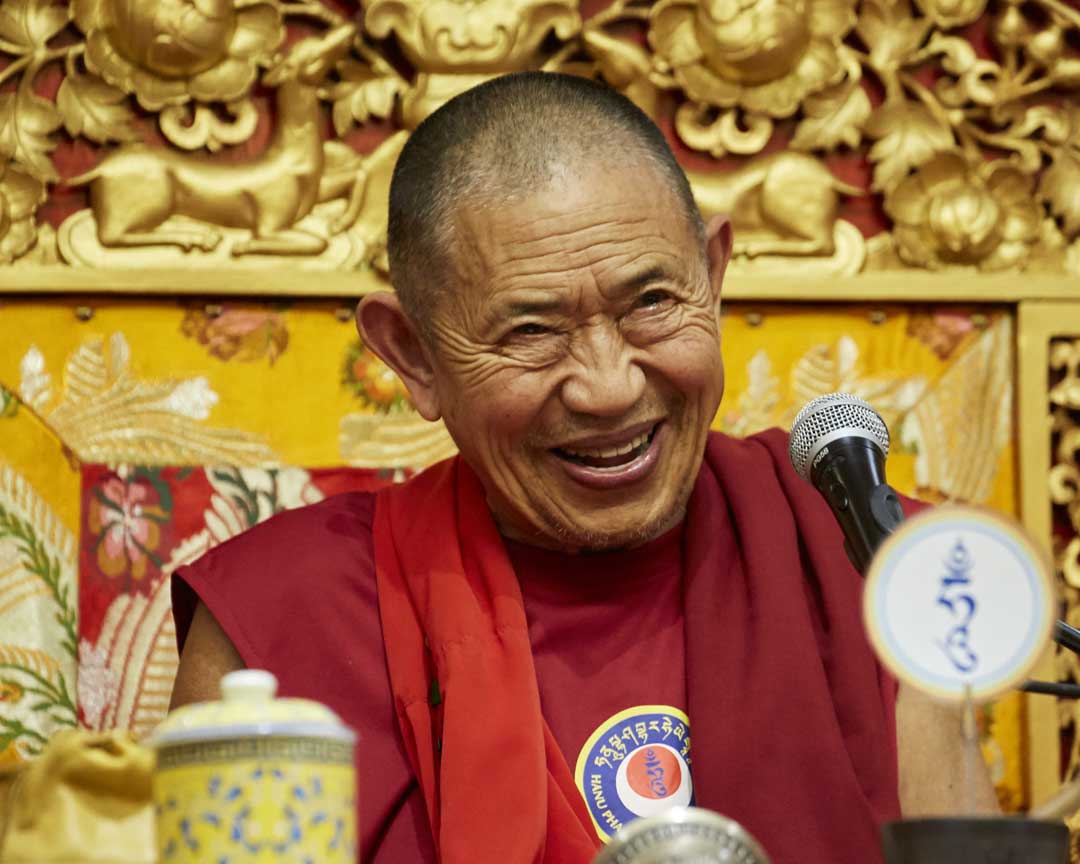 His Eminence Garchen Rinpoche is an extraordinarily rare and precious teacher. We encourage all our sangha friends to make a connection with him by attending teachings. Naomi and Ellen Marie can help you make preparations for these retreats. 
GARCHEN RINPOCHE'S TOUR SCHEDULE –2019
03/20/19 – 04/10/19:  Drikung Rinchen Choling, Los Angeles
04/10/19 – 05/01/19: Drikung Seattle
05/01/19 – 05/08/19: Garchen Dharma Society, Vancouver/Canada
05/08/19 – 05/14/19: Jamtse Choling, Colorado
05/14/19 – 05/20/19: Rigdzin Dharma Foundation, Albuquerque
05/20/19: Return to Arizona
2017
October, 2017: In October we moved Milarepa Buddhist Center to our present location on 1st Ave. in Iowa City.
September, 2017: Retreat with Drupon Thinley Ningpo Rinpoche: Compassionate Mind, Heart of Peace. Rinpoche's visit included a Green Tara Empowerment & teachings as well as an Introduction to Tibetan Buddhism and Teachings on the Nature of Mind.
May, 2017: In May we co-hosted a One-Dharma picnic along with the Iowa City Zen Center and Iowa City Sangha (now Winding Path Sangha).
April, 2017: In April we hosted a spring retreat with Khenpo Choephel Rinpoche. At this time Khenpo offered teachings on Nagarjuna's Letter to a Friend.  In addition, Khenpo offered an empowerment for the Ten Dharma Activities: 1. Writing Dharma texts / 2. Practicing offering to Buddha Dharma Sanghas / 3. Practicing Generosity for the Buddha's teachings / 4. Listening to Dharma teachings / 5. Reading Dharma texts such as Sutras and Tantras / 6. Taking Dharma transmissions from Masters/ 7. Giving Dharma teachings / 8. Practicing Dharma in our daily life / 9. Contemplating perfect Dharma / 10. Meditating Perfect Dharma. We practiced Shamata meditation with Khenpo as well as Chenrezig Meditation.
February, 2017: In February we co-hosted a One-Dharma vegetarian potluck at our center.
January, 2017: We hosted a winter retreat with Khenpo Choephel Rinpoche which included a Medicine Buddha empowerment as well as teachings on Medicine Buddha practice, teachings on the Four Immeasurables and on the Four Seals. At the end of this retreat Khenpo instructed us in torma making and how to set up a personal shrine.
2016
October, 2016: In October Drupon Rinchen Dorje offered a White Tara Empowerment, White Tara Teachigns & Practice and Teachings on the Life of Milarepa.
October, 2016: Milarepa Buddhist center was established.
April, 2016: Khenchen Konchok Gyaltshen Rinpoche on the topic Loving Kindness and Compassion: The Source of All Happiness and Joy. In addition Khenchen gave a two-day teaching on The Display of Discursive Thought & the Natural Radiance of Awareness.
2014
September, 2014:   Khenpo Samdup was the first teacher that we hosted in Iowa City. Khenpo taught on the following topics:  Introduction to Buddhism, What is Buddha Nature?, Introduction to Calm Abiding Meditation and Individual Meditation Instruction.