3The World of Tibetan Buddhism
an introduction to Buddhist thought

March 23–May 11, 2020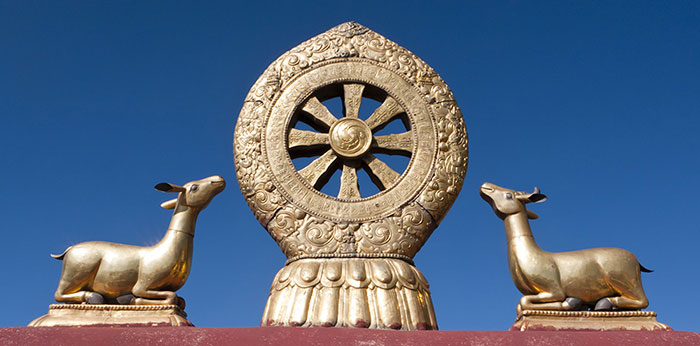 Syllabus:

Part Three of Indestructible Truth
1.  Mar 23
Introduction to Indestructible Truth,  and review of Short Course #1.
2.  Mar 30 | pp. 229-240
The Three Prajnas (literal understanding,reflection or contemplation, and meditation) and the Three Yanas (Hinayana, Mahayana, and Vajrayana)
3. Apr 6|  pp. 241-262
Hinayana: The View I—Four Thoughts That Turn the Mind, namely, precious human birth, impermanence, karma, the defects of samsara
4. Apr 13 | pp. 262-279
Hinayana: The View II—The Six Realms of Existence: the Hell Realm, the Hungry Ghost Realm, the Animal Realm, the Human Realm, the Jealous God Realm, and the God Realm
5. Apr 20 | pp. 280-310
Hinayana: Practice and Result I—Discipline (shila) and Meditation (samadhi), both shamatha and vipashyana
6. Apr 27   |   pp. 311-330 
Mahayana:  The View—Bodhichitta, Egolessness (both of self and of phenomena), and Compassion
7. May 4   |   pp. 331-346
Mahayana: Practice and Result I—The Bodhisattva Vow and The Six Paramitas (generosity, discipline, patience, exertion, meditation, and transcendental knowledge)
8. May 11  | pp. 346-361
Mahayana: Practice and Result II—Some Specific Practices ("All sentient beings have been my mother," the four immeasurables, and tonglen) and complete enlightenment, the goal of Mahayana
Over the next two years I will teach successively the two volumes of The World of Tibetan Buddhism by Reginald A. Ray. Together, these two books present an outstanding introduction to the subject. Any student who works through these two books should emerge with a solid foundation of knowledge on the basis of which she or he should be able to pursue advanced studies in Tantric Buddhism. The course as a whole will be divided into four mini-courses.
This spring we will read part three Indestructible Truth. It is a general introduction to Tibetan Buddhism conceived as "a way of experiencing the world."  Please order the book from Prairie Lights or online.
Please feel free to join us for Short Course #2 even if you have not taken Short Course #1. 
~David
________________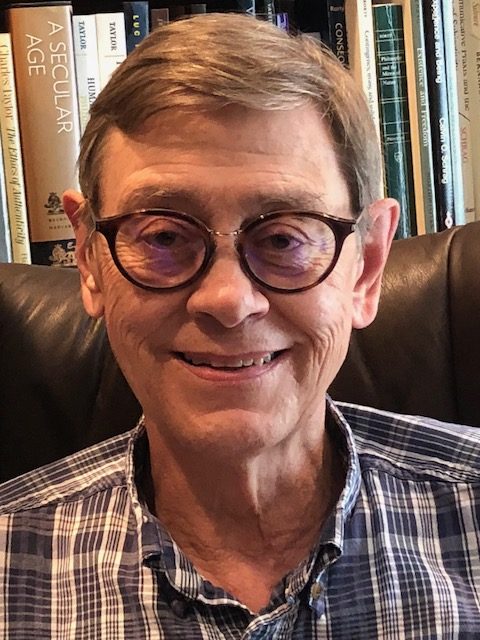 About David: David Klemm, Ph.D., is professor emeritus of religious studies at the University of Iowa, where he taught modern religious thought for nearly thirty years. As an undergraduate, he majored in religion, with special emphasis on Asian religions, especially Buddhism. From 1970-73, he studied in Vermont with Chogyam Trungpa Rinpoche, from whom he learned to meditate. Throughout his career, he has continued his interest in Buddhism and his practice of meditation.
________________
Short Course #2
8 Mondays
NEW Dates: Mar 23, 30 | Apr 6, 13, 20, 27 | May 4, 11
time: 7–8:30pm
place: Milarepa Buddhist Center, 2871 Heinz Road, Iowa City, 52240
4 REGISTRATION OPTIONS:
registration coming soon
Non-member: $42
Member: $3
Student: $20