SPECIAL EVENTS IN FEBRUARY
Opening the Treasure of the Profound Teachings
3 Saturdays:  Jan 30, February 6 & 13
9am–noon ~CST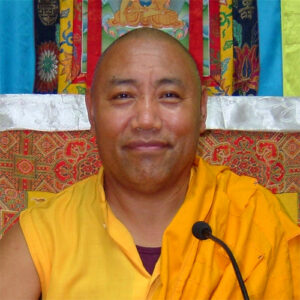 Khenchen Konchok Gyaltshen Rinpoche will teach for three Saturdays in January and February.
Rinpoche will be teaching in English. There is no fee to attend these teachings.  Please make a love offering as you are able.
Sponsored by the Drikung Dharma Circle of Wisconsin
and Milarepa Buddhist Center of Iowa
January 30:
Distiguishing Happiness from Suffering by Milarepa
February 6:
Song that Clarifies recollection by Lord Jigten Sumgon
February 13:
The Eight Bardos by Milarepa
Purchase the Book
How to join this Zoom event:
Meeting ID: 815 7675 1954
Passcode: Mila21
Love offerings
OR you can send a check made out to "Khenpo Konchog Gyaltshen" and mail it to:
Drikung Kagyu Dharma Circle
1722 Washington St.
Mt. Horeb, WI 53572-2713
Teachings from Our Living Masters Series
One Sat each month    10:00-11:30am
next discussion:
Saturday, February 20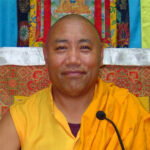 The Drikung Kagyu lineage is blessed to have many living masters who are recording precious teachings online. Once a month we will suggest a recorded teaching from a living master and then we will discuss that teaching on a Saturday morning.
Saturday, February 20 | Discussion of Khenchen Rinpoche's teaching
On Saturday, Jan 16 we will discuss the teachings which Garchen Rinpoche will offer on Saturday, Jan 9th.
Teaching: 
Teacher:  Khenchen Konchok Rinpoche
Original Teaching:
Milarepa Sangha Dicussion:  January 20 |  10:00-11:30am ~central time