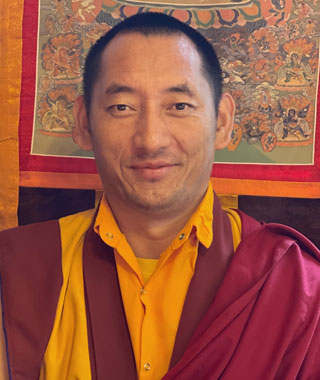 Jewel Ornament of Liberation Teachings
taught by Khenpo Thupsang
8 Thursdays
September 30–November 18
7:00-8:15pm
THIS SESSION IS ON ZOOM AND IN PERSON
This Fall Khenpo will begin teaching from the masterwork of Tibetan Buddhism, Jewel Ornament of Liberation. This text provides a complete foundation for study and practice—from beginning to Buddhahood. It includes teachings on Buddha-nature, finding the spiritual master, impermanence, karma, cultivation of bodhicitta, development of the six perfections, the ten bodhisattva bhumis, Buddhahood, and the activities of the Buddha. This class is great for beginners.
---
About Khenpo Thupsang: Khenpo Thupsang was born in Tibet and at the age of 15 began his early training at Gar Monastery.  He later had nine years of Dharma education at Dzongsar Khyentse Chokyi Lodro Institute in Chauntra, India. Before coming to America, Khenpo served as abbot at the Lhagon Jangchub Choling Buddhist Cultural Society in India for six years. In 2020 Khenpo came to the United States at the request of His Eminence Garchen Rinpoche. Khenpo Thupsang is a resident lama at the Garchen Buddhist Institute in Chino Valley, Arizona and is on assignment at Garchen Mila Meditation Center in Iowa City.
---
Registration:  This class will be held on Zoom and in person. The sliding scale for this class is an offering anywhere between $15–$50 for the entire 8-week class. REGISTER HERE
---
Download opening and closing prayers:
Short Opening and Closing Prayers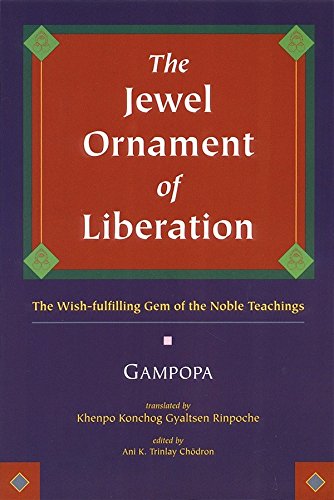 THE TEXT IS AVAILABLE FOR PURCHASE at several locations:   Amazon  |   Shambala Publications
OR you can borrow from our library. We have two copies in the library. Please email us to reserve: admin@milarepaiowa.org
Zoom information:
Topic: Milarepa Buddhist Center Classes & Meditation
To join this zoom meeting click here
Meeting ID: 843 7803 3565
Passcode: Hung21!