NEW MONTHLY PRACTICE!
GURU RINPOCHE DAY PRACTICE
1st Session:  Friday, Dec 6th  :  7-8:30
future Guru Rinpoche Day practice dates
(every month according to the Tibetan Calendar) : 
January 5, February 4
---
The 10th day of the lunar calendar is connected with Guru Rinpoche who is revered as the Second Buddha. Beginning this December we will begin to practice Guru Rinpoche meditation each month on this day. Please join us for this important and amazing practice!
Guru Rinpoche (Padmasambhava or "The Lotus Born"), was an Indian tantric master who played a major role in bringing Vajrayana Buddhism to Tibet in the eighth century. During the reign of King Trisong Detsen, Guru Rinpoche helped establish the country's first Buddhist monastery in Samye. The subject of many myths and legends, he is said to have had eight manifestations, including both the peaceful and wrathful forms.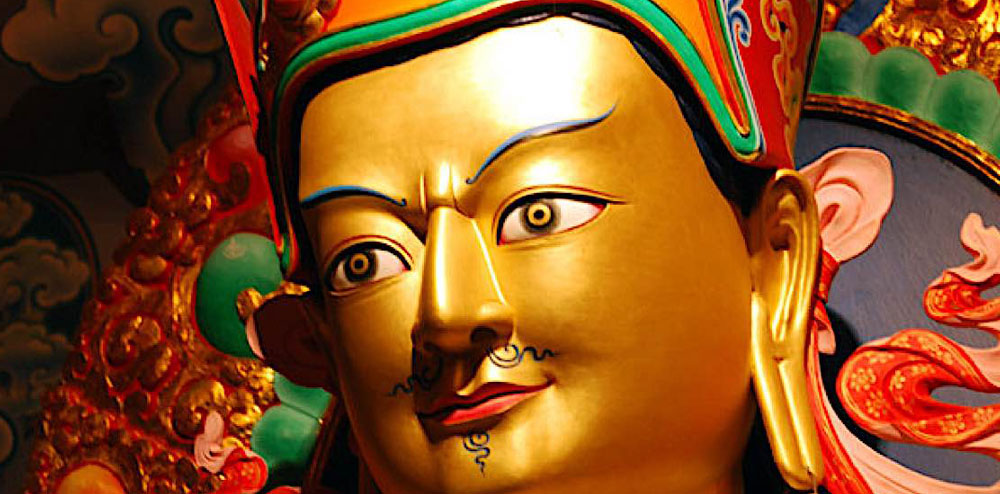 SANGHA MEETING
Saturday, Dec 7th  :  11am-noon
---
We will hold a sangha meeting on Saturday, December 7 to discuss upcoming events, financial report and other agenda items. We will post an agenda on our website soon.
SNACKS & COFFEE PROVIDED : )
If you have a matter that you would like to discuss and put on the agenda please email us at: sangha@milarepaiowa.org 
---
future Sangha Meeting dates (every other month) : 
February 1, April 4, June 6
VENERABLE KHENCHEN KONCHOK
GYALTSEN RINPOCHE
will be in Madison Wisconsin
Friday & Saturday, Dec 13th & 14th, 2019
---
SCHEDULE:
Public Talk:
Friday Dec. 13th 6:30-8pm
How to develop loving kindness and compassion.
Saturday Dec. 14th: 10am-5pm
Teachings will be on preparation for death, helping the dying and dying.
 
---
PLACE:
Teachings will be held at:
Quarry Arts Building Rm 150, 715 Hill St. in Madison, WI 53705
Suggested donation:
Public Talk $10 Saturday teachings $40. No one will be turned away for inability to make a donation.
HOST:  Drikung Kagyu Dharma Circle
---
ABOUT Khenchen Konchog Gyaltshen:
Founder of several Drikung Kagyu Buddhist Centers worldwide, Khenchen Konchog Gyaltshen is a beloved, respected and accomplished scholar, meditation master, teacher, translator and author. In 2001, he received the high honor of being enthroned as a Khenchen (great abbot). Known for his great compassion, strength of mind, generosity and humor, please do not miss this precious teaching opportunity!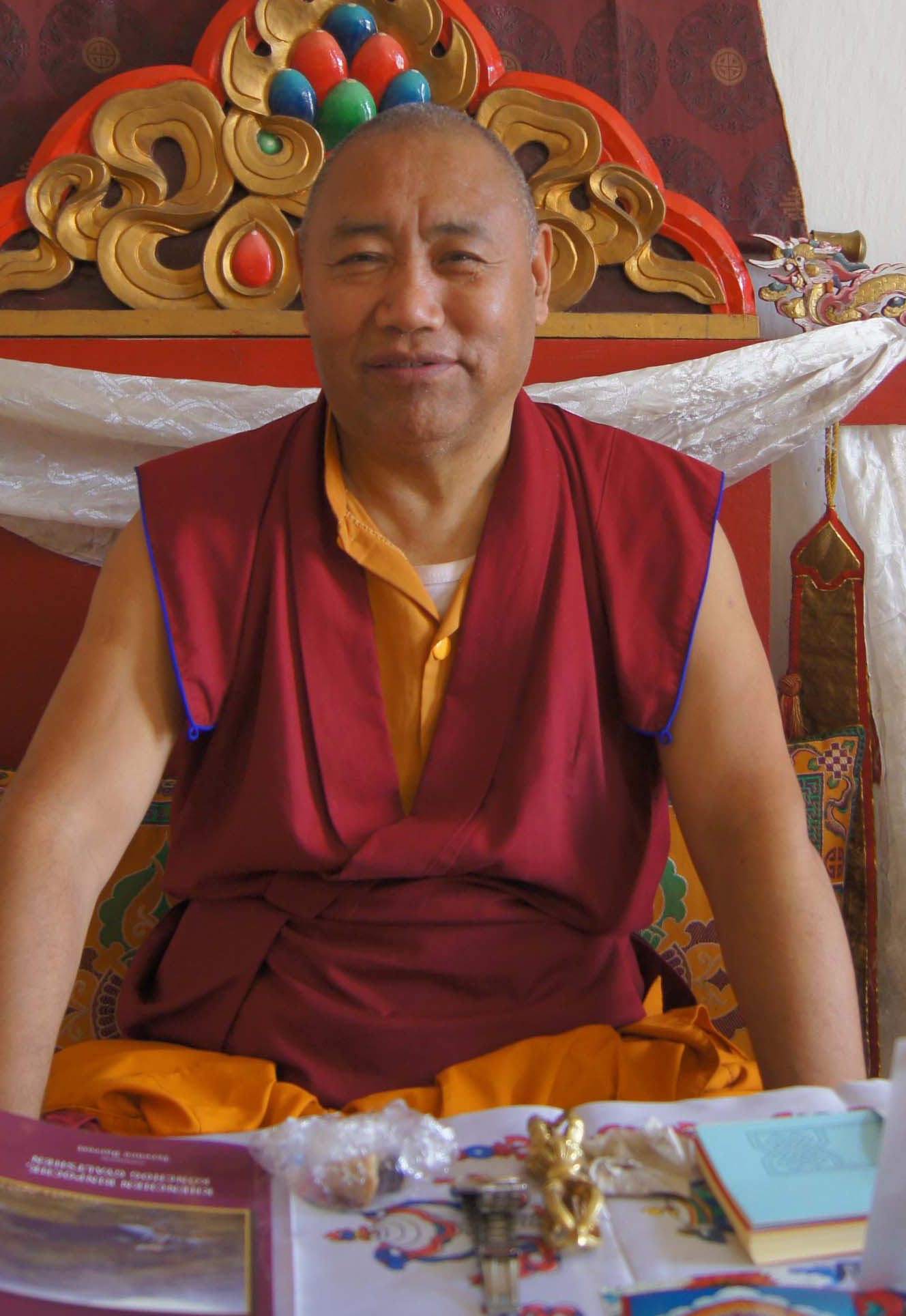 DONATIONS NEEDED!
On behalf of our entire community, thank you for considering a donation. Your generosity is very much appreciated!
Wish List:
*Bookcase for our growing library!

*Office desk

*Used or New Dharma Books for our library
OR – a financial donation so that we can go purchase some of these things.
NEWS FROM OTHER DRIKUNG KAGYU CENTERS & FRIENDS
International Drikung Kagyu Council
An advisory speech by His Holiness Drikung Kyabgon Chetsang Rinpoche to the 3rd International Drikung Kagyu Council (IDKC). Posted Nov 19, 2019
Garchen Buddhist Institute
Prayer Wheel Consecration: Blessings of the Lineage. Blessings of the Hopi elders. 
November, 2016