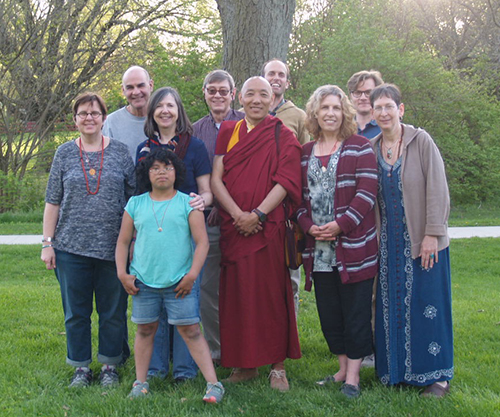 Welcome!
Milarepa Buddhist Center began in 2016.  We work at the direction of His Eminence Garchen Rinpoche, Khenchen Konchok Gyatshen Rinpoche and other esteemed lamas in the Drikung Kagyu lineage of Tibetan Buddhism.  We are form is a place for the nurturing of inner peace, understanding, kindness, and compassion. Our aim is to provide a program of meditation and wisdom studies taught by qualified lay people, lamas and other Tibetan teachers.
The Milarepa Center provides instruction in meditation and philosophy in a way that is applicable to both non-Buddhists and Buddhists alike. The Center also serves as the focal point for forming spiritual community where we support one another in our practice and benefit the larger community as well.
Join us for classes, events, and weekly meditation.
THIS WEEK AT MILAREPA CENTER:
We are able to offer classes and meditation at minimal cost due to the generosity of our members. Please consider donating on a monthly basis. In the next 9 months we have several special expenses including paying for our 501(c)3 application.  So please consider becoming part of our community!