Welcome to the Milarepa Buddhist Center of Iowa!
The Milarepa Buddhist Center of Iowa is a community for Tibetan Buddhist Meditation and Dharma Study.  Our center is  a home for all levels of practice with classes for beginners, families, and those interested in deeper study of the Buddha's teachings. At Milarepa Buddhist Center we draw upon the expertise and abilities of a wide variety of teachers and traditions. In this way it is our intention to promote inquiry and discussion on important topics in Buddhist thought and their relevance to contemporary life.

FALL, 2017 PROGRAMS – TO BEGIN AUGUST 21

On Sunday mornings we gather for discussion and meditation practices.
You are welcome to come to one of these sessions or stay for the entire morning. Sunday morning discussion and practices are offered without a fee.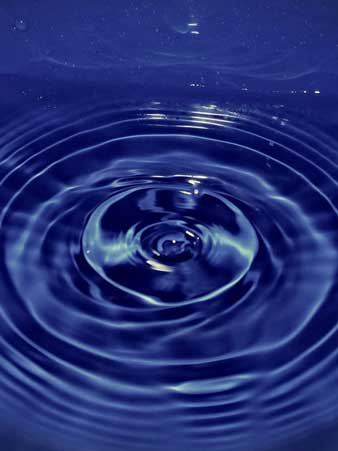 Orientation Session: What Is Buddhism and Why Meditate?
Sundays 9:00-10:00am
This is an open discussion on Tibetan Buddhist thought and practice. This orientation begins the process of understanding why we meditate and how to cultivate compassion and wisdom.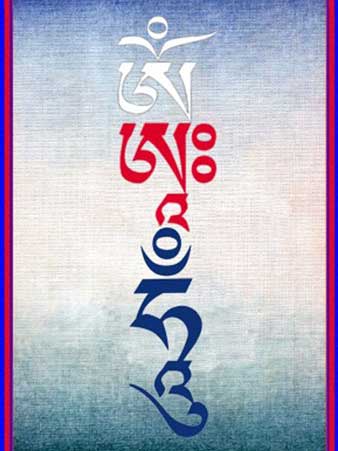 Om Ah Hung Practice: A Guided Meditation for Calm and Restoration
Sundays 10:00-10:30am
This is a beautiful meditation for compassion training using the mantra Om Ah Hung. Everyone welcome!
Green Tara Meditation: A Guided Meditation to Cultivate Compassion
Sundays 10:30-11:30am
This guided meditation is a method to awaken compassion and love. Everyone welcome – no matter if you have had a little experience with meditation or more.
On Mondays and Wednesdays we offer classes that support our progress in the development of compassion and understanding.
These classes are open to everyone!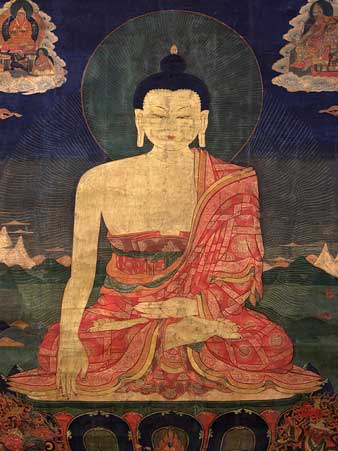 Understanding Buddhism Class
Mondays 7:00-8:30pm
In this class you will deepen awareness in the thought, practice and traditions of Tibetan Buddhism. This class is taught by long time practitioner and professor emeritus, David Klemm.
Meditation Class
Wednesdays 7:00-9:00pm
Join us for teaching, discussion, and meditation!   Please feel free to join this class at any time! This class is great for those completely new to meditation.
SPECIAL EVENTS, FALL 2017
FALL RETREAT AT MILAREPA BUDDHIST CENTER



COMPASSIONATE MIND, HEART OF PEACE
with TIBETAN BUDDHIST LAMA
Venerable Drupon Thinley Ningpo Rinpoche
We are delighted that Venerable Drupon Thinley Ningpo Rinpoche will be coming to Iowa City this fall to offer teachings. This will be Rinpoche's first visit to our center.
EVENT LOCATION: Milarepa Buddhist Center: 207 Scott Court, Iowa City 52245
---
EVENT SCHEDULE:

Friday, September 8:        7-9pm                       
Public Talk:  COMPASSION & PEACE:  A BUDDHIST APPROACH
In Buddhism we look within in order to cultivate compassion and peace. Rather than depending on external circumstances, we train the heart so that we may become a source of stability and compassion even in uncertain and difficult times.
Suggested donation: $10-20 sliding scale
---
Saturday,  September 9:        10-noon    
GREEN TARA MEDITATION EMPOWERMENT
On Saturday morning Rinpoche will offer a Green Tara empowerment. In these uncertain times, we can rely upon Arya Tara, a female Buddha, who is the embodiment of swift compassion and enlightened wisdom. Tara has a special connection with human beings in this world and functions to liberate all beings from suffering and fear. The empowerment is a beautiful guided meditation through which we make a powerful connection with Tara's enlightened mind and receive inspiring energy. Through this deep connection, we can increase our fearlessness as well as our ability bring happiness to ourselves and others.
Suggested donation: $20-45 sliding scale  | students: $10
---
Saturday,  September 9:        2-4                
GREEN TARA  MEDITATION TEACHINGS & PRACTICE
On Saturday afternoon Rinpoche will offer teaching on Green Tara practice and then lead us in a short practice. 

---
Sunday, September 10:        10-noon                     
INTRODUCTION TO TIBETAN BUDDHISM
On Sunday morning Rinpoche will offer an introduction to Tibetan Buddhist tradition.
Suggested donation: $10-20 sliding scale | students: $5
---
Sunday, September 10:        2-4pm                          
TEACHINGS ON THE NATURE OF MIND
In this day and age, many of us seek diversions — going to the city, traveling, seeing films and so forth. However, if one recognizes the nature of one's own mind, then that itself is the real entertainment, the real display. The Buddha taught that your true nature is unfabricated.  When this true nature is realized, the divine states of loving-kindness, compassion, empathic joy and equanimity emerge.
Suggested donation: $10-20 sliding scale | students: $5
Save
Venerable Drupon Thinley Ningpo Rinpoche


The Venerable Drupon Thinley Ningpo Rinpoche was born in the Nag-chu District of Tibet. From his earliest years, the Venerable Thinley Ningpo was distinguished by a loving and compassionate nature and an active concern for the welfare of others. He entered school at the age of eight and diligently pursued his elementary education. As he became the outstanding student in his school, he was rewarded with an appointment as teacher for the lower grades when he turned 17 years old. At that time he held a second job as a clerk for the municipal government. In addition to his teaching and clerical work, the Venerable Thinley Ningpo pursued studies in veterinary medicine. After continuing this work for some time, his natural inclination towards religion developed into a determination to pursue higher spiritual studies. His father supported his decision, and applied to the proper authorities. He then entered the 'Brong-ngur Monastery where he became a student of the eminent Buddhist scholar, Lama Kedrub Siddhi Rinpoche, who chose him from among all the new students to be his disciple. He engaged in the study of a wide range of Drikung Buddhist traditions, including ritual practices, mandala and stupa design and construction and the art of producing bronze images of sacred beings. Subsequently, he was made director of the project to construct a new main stupa for the monastery. After completing this formidable project in an excellent manner, he went on a pilgrimage to Drikung Thel Monastery where he met the great yogin and scholar, Drubwang Pa-chung Rinpoche. Ven. Thinley Ningpo was inspired to ask for the essential precepts for the higher spiritual practices. Recognizing his unique abilities, Rinpoche agreed and asked him to return at daybreak. He thus was able to receive the profound essence instructions in the practice and mastery of the peerless Mahamudra.
In 1988 Ven. Thinley Ningpo went on a pilgrimage to the sacred places of Tibet. This brought him to the western regions where he took a fortuitous opportunity to escape to India. This was accomplished through a very perilous two-month journey on foot across the Himalayas. Once safely in India, he proceeded to the Drikung Kagyu Temple and entered into the institute of higher education. After completing his course of study, he was appointed as dean of the institute. He served in this capacity for six years.
Ven. Thinley Ningpo spent 1994 in spiritual retreat, during which time he accomplished all the preliminary practices of the Five-fold Mahamudra. He then went to the Dorje Redrubde hermitage in Alora where he entered into the traditional three-year retreat, where he accomplished the practices of the Five-fold Mahamudra and the profound path of the Six Yogas of Naropa. He participated in the Drikung Kagyu Snake Year teaching retreat where he received the entire body of Drikung Kagyu empowerments, transmissions, and instructions for advanced practice. In this way he completed the process of advanced training in all the profound and sacred traditions of the Drikung and earned the title of Drupon "master of spiritual attainment."
Motivated by his deep and constant desire to help others to attain liberation, Ven. Thinley Ningpo traveled to America where he served as Spiritual Director and Retreat Master of the Tibetan Meditation Center in Frederick, MD.
Drupon-la now travels extensively with the blessing of HH Drikung Kyabgon Chetsang, teaching the precious Dharma and leading Dharma students in retreat. He has traveled to South America in the last two years and keeps a busy domestic and international travel schedule for teaching and retreat. Drupon Rinpoche has recently relocated to Wesley Chapel, FL, just north of Tampa, and is establishing a Dharma center for study, practice and retreat there. We have been very blessed here in Florida by Drupon-la's kindness and practical wisdom, which shines forth like the rays of the sun. Drupon-la possesses the special quality of being able to understand deeply the needs of Western students and to provide the Dharma Teachings needed in the moment, so that they can progress on the Path.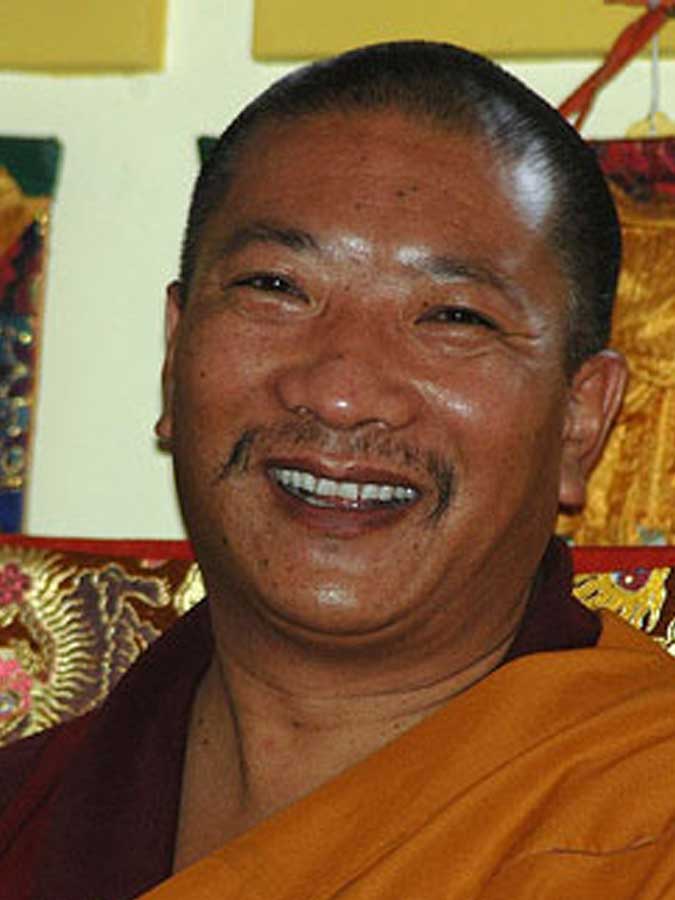 REGISTRATION INFORMATION
Registration: at the door
RSVP:  We appreciate an RSVP so that we will know how many texts to prepare:   sangha@milarepaiowa.org
Seating: There will be cushions and pews available.

Volunteer Opportunities:  There are volunteer opportunities still available for this lama visit. These include things like bringing flowers, serving tea for the lama, helping with meals for the lama and several other things. Please let us know if you are interested in volunteering:   sangha@milarepaiowa.org
Parking: There should be plenty of parking available for everyone. Please click here to see a parking spots suggested by our landlord.

About Donations:    Making teachings available from visiting teachers involves expenses for our young community. These include transportation costs, translator fee, and publicity. Most importantly, as a community we will make an offering to the lama at the end of his visit. Your donation will make the communal offering possible.  At the same time, your donations are the beginning of building something for future generations in Iowa City –a vibrant community that is able to offer a full range of opportunities for both practice and study in Buddhism.   No one turned away due to lack of funds.

Questions:   sangha@milarepaiowa.org or 937-244-1961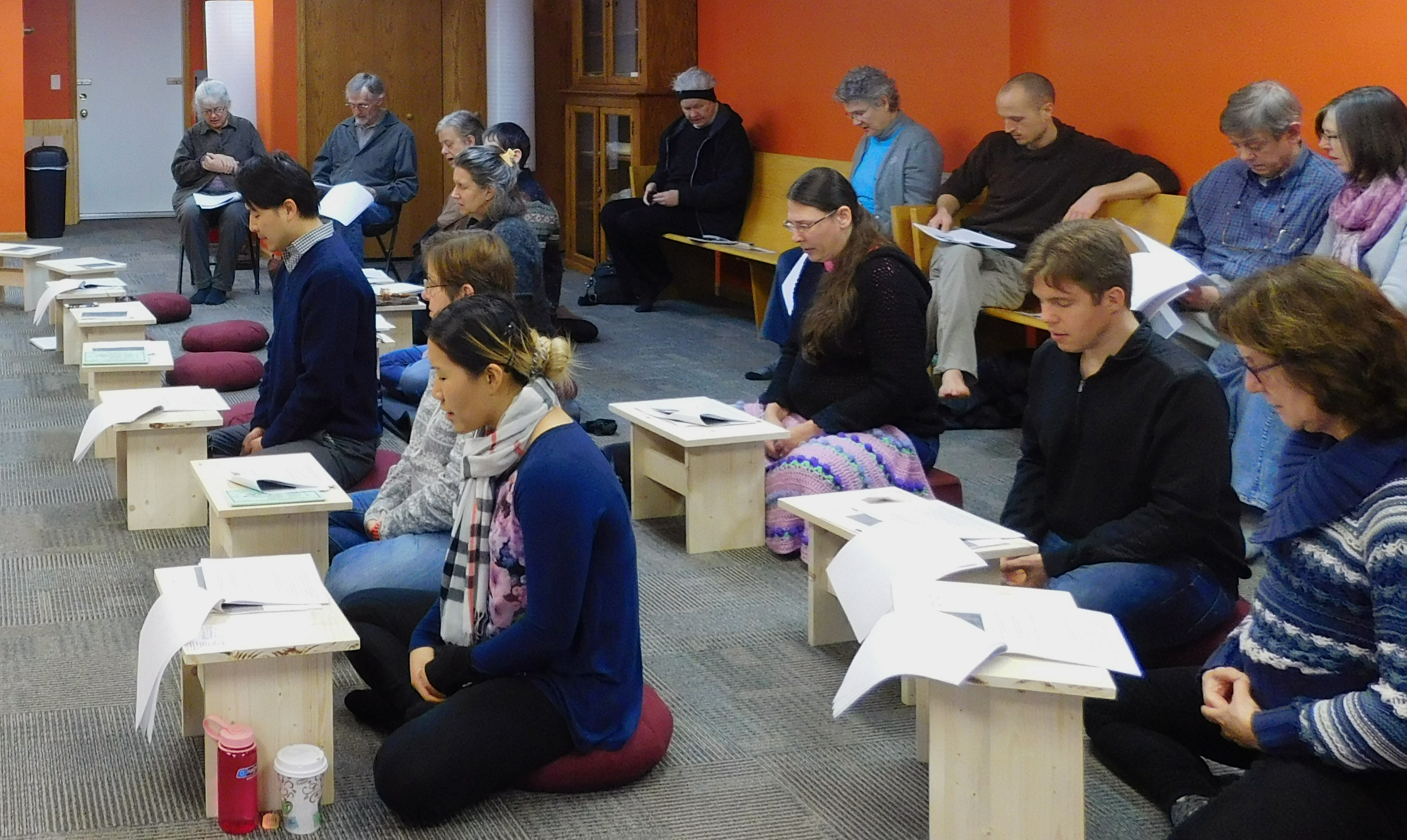 Milarepa Buddhist center has been open since October of 2016. During the past 7 months we have offered the Iowa City community 2 weekly classes on Buddhist philosophy and meditation. In addition, we hold meditation practice every Sunday afternoon at the center. We are also very happy to have been able to offered 3 visits from Tibetan Buddhist teachers during this time.
Our plans for next fall include an expanded teaching schedule including a Beginning Buddhism class with Ellen Marie and Naomi. We also plan to host 4 lama visits next year staring in September.
All of this has been made possible because of the donations of a small group of donors and one very generous benefactor. Now we are turning to you, the community to ask your help in making the Milarepa Buddhist Center of Iowa a reality for years to come.
In order to continue offering our activities, we need to have active involvement by all those who value having a Tibetan Buddhist Center in Iowa City.  In order to meet our monthly expenses of slightly more than $1000 per month, we ask that you either make regular donations, or become a member of the Center.