Welcome to Iowa City's Tibetan Buddhist Dharma Center
We are a home for meditation, the cultivation of compassion, and the teachings of Tibetan Buddhism. The center is under the spiritual direction of His Eminence Garchen Rinpoche who is one of the most revered teachers in the Drikung Kagyu tradition and famous for his vast realization, attainment, and great compassion. Everyone is welcome at the center.  All that's required to attend is your open heart.
Sign Up for Our Newsletter
What does the Buddhist path offer?
In the beginning you will learn ways to calm your mind and become friends with your emotions and thoughts.  With time and practice you may undertake the development of compassion for all sentient beings including yourself.  You may explore the nature of reality and cultivate wisdom. On the Buddhist path there is help along the way.  You will meet other people who are on a similar quest for understanding –these people we call the Sangha. You will have a chance to meet an authentic teacher who has dedicated their entire lives to the study and practice of this path. These teachers are precious because of their profound understanding, kindness and generosity to share their wisdom with us.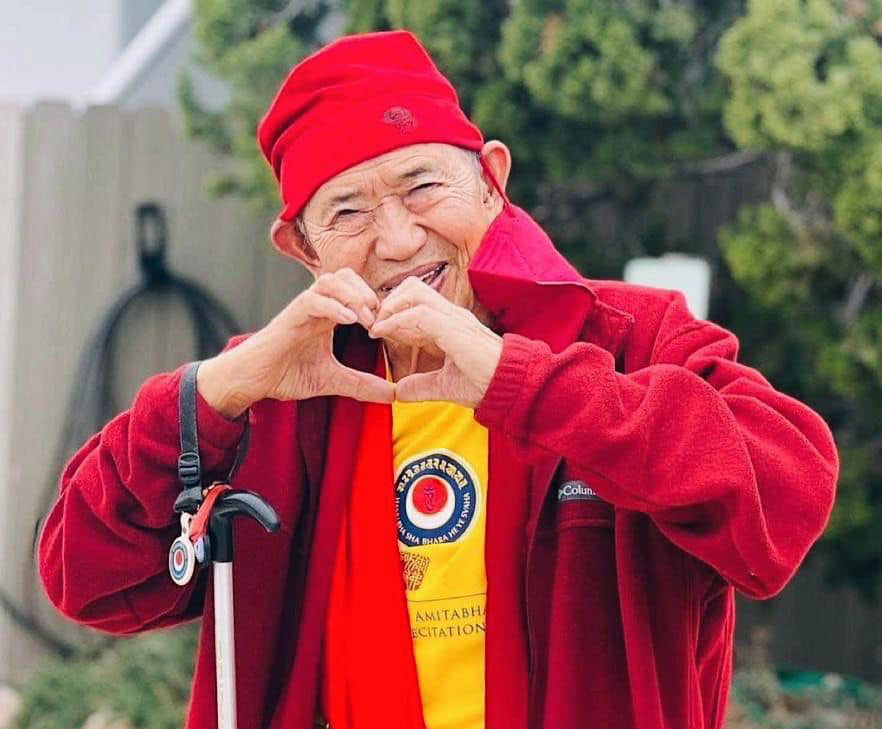 2023 Annual Review and Outlook
Dear Friends:
Garchen Mila Buddhist Center began in Iowa City back in October 2016. This fall marks our 7th year as a sangha. Throughout these seven years, our endeavors have included weekly meditation and discussions, classes, and visits from Tibetan lamas. We're proud to have introduced numerous curious minds to Tibetan Buddhism and fostered a community of regular meditation attendees, numbering between seven to twelve individuals who join us regularly for practices and discussions.
As the lease for the Garchen Mila Buddhist Center approaches renewal at the end of December, it prompts us to reassess our commitment to the Dharma Center on spiritual, communal, and financial fronts. Rather than assuming our continuation without reflection, it's crucial to collectively pause and contemplate our shared dedication. In any case, each year, the Board pauses to deliberate on this commitment because ultimately, it's individuals who sign the lease. 
Your presence, support, and dedication have been the bedrock of our community's growth and resilience. Let's move forward together, with a shared vision of Garchen Mila Buddhist Center. Your contributions, whether through participation, financial support, or volunteerism, are invaluable in shaping the future of our Center. Thank you for being an integral part of our shared wisdom and compassion. Here's to a fulfilling year ahead.
Yours in the Dharma,
Garchen Mila Buddhist Center Board of Directors
Review of 2023
Dharma Programs in 2023:
In January 2023, we transitioned from the Catholic Worker House to our current location at the Paul Helen Building. The initial part of the year involved rebuilding after the pandemic's challenges. Our new location in downtown Iowa City proved to be both welcoming and comfortable, attracting new members while retaining sangha members who have been with us since 2016. Over the the last six months we have seen our sangha grow spiritually as we introduced Chenrezig meditation and continued our robust discussions of the 37 Practices of a Bodhisattva.
By this fall we were particularly happy to be able to sponsor Drupon Thinley Ningpo and Lama Kalsang at the University of Iowa. Hundreds of University of Iowa students and staff members as well as Iowa City community members attended the events surrounding the construction of the sand mandala. In October we organized the four Iowa City Buddhist groups in a Meditation for Peace. It was very moving and meaningful for the 45 or so Iowa City Buddhists from all traditions to come together in support of peace. As 2023 comes to a close we find that in this year we were able to stabilize and grow our spiritual community. 
Financial and organizational status in 2023:



Financially, we've managed to persevere despite the pandemic's hardships. Currently, 13 individuals contribute monthly, but two families account for 67% of these donations. While these donations cover our bills, they fall short of sponsoring visiting lamas or special events. As we approach the new year, we urge everyone to evaluate their commitment to the center and its financial sustenance. For those already contributing regularly, your participation is deeply valued.
Looking Ahead to 2024
Potential Dharma Programs for 2024:
In 2024 we have the opportunity to continue to offer two Sunday morning sessions, the first for more experienced practitioners and the second primarily for those less familiar with Buddhist practice and thought. In addition, we will offer an introduction to meditation class this winter. We have a couple of other programs that may be led by lay leaders this winter. One goal for 2024 is to continue to bring lamas to Iowa City to lead retreats and offer teachings.
We have also recently been offered a new and exciting opportunity to invite Khenpo Tamphel to Garchen Mila Center. Khenpo Tamphel is one of the most respected scholars in the Drikung Kagyu lineage. Since 2012, Khenpo Tamphel has been heading The Ratnasri Translation Group For 84000 Dharma Translation. Since 2013, he has been teaching and assisting on research projects at The University of Vienna.
In addition, in September of 2024 our center has the chance to co-sponsor a North American tour for Drupon Palkyi. After completing her philosophy studies, Drupon Palkyi entered a traditional three-year-retreat in 2008 where she practiced the Five-Fold Path of Mahamudra and the Six Yogas of Naropa. In August 2013 she was invited by Drikung Garchen Institute to Munich, Germany where she continues to serve as a resident lama, regularly offering teachings and leading group practices and retreats. This will be Drupon's first visit to the United States.
Financial and Organizational Focus in 2024:
During the past year at the Paul Helen Building we have rebuilt our community. For this reason if we decide, as a community, that the Dharma center is a shared interest and commitment for another year, then the Board would suggest that we stay in our present location for 2024. If we hold retreats or larger teaching events those will need to be held at a larger location such as the Englert Theater.
His Holiness Chetsang Rinpoche Coming to Chicago
February 17-18, 2024

OCTOBER, 2023
Thank you to everyone who participated in the Meditation for Peace and Compassion
SEPTEMBER, 2023
We had a wonderful Sand Mandala Event & Chenrezig Empowerment!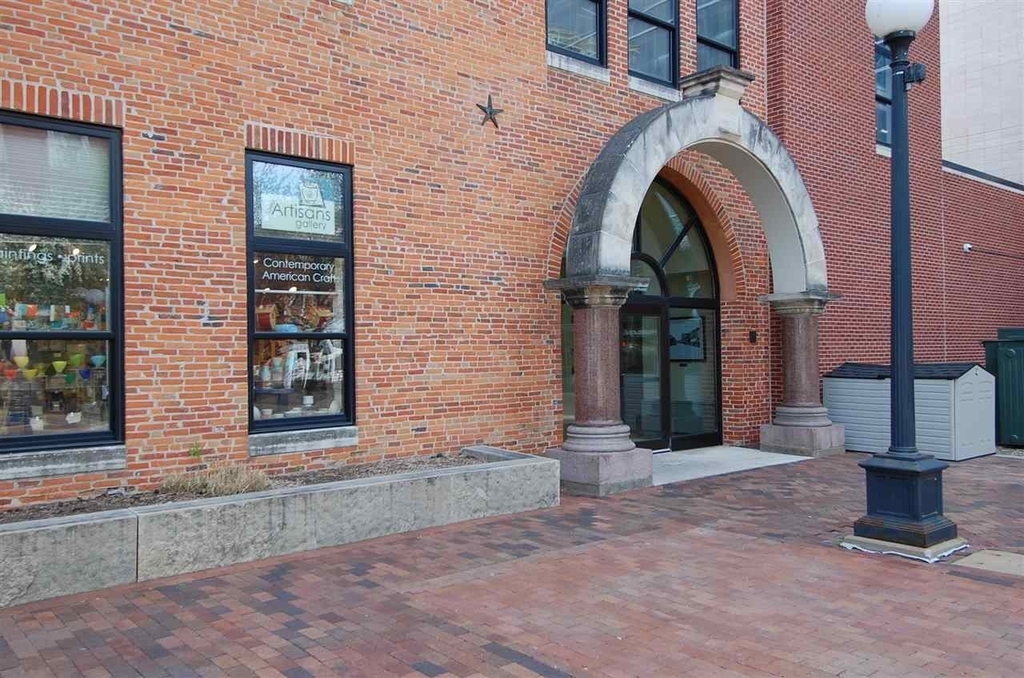 Dharma Center Location:  The Dharma Center is located on the second floor of the Paul-Helen Building at 209 East Washington Street (Suite 200) in downtown Iowa City. The entrance to the building faces the Dubuque Street pedestrian mall. There is an elevator that opens  directly to our doorway. The building and the center are accessible to individuals with mobility difficulties.
Parking:  Iowa City's downtown streets have metered parking. Parking is also available in three ramps with entrances from Dubuque and Linn Streets (Sheraton Hotel), Clinton and Capitol Streets (Old Capitol Center), and Iowa Avenue (Clock Tower Place).
Health:  Please do not attend if you are feeling at all ill or know that you have been exposed to a contagious disease.
WE OFFER OUR MEDITATION IN THE TRADITION OF GENEROSITY…
The Garchen Mila Buddhist Center upholds the ancient 2600-year-old Buddhist custom of offering teachings without cost. Staffed exclusively by volunteers, the center functions through the kindness of our members, enabling us to provide meditation sessions to the community without any fees. For those who decide to make our center a regular part of their journey, we invite you to join us as a member and contribute to the sustenance of our programs. For those who drop by occasionally, a modest donation for the day would be greatly appreciated.
To send membership by mail, please send checks to:
P.O. Box 5352, Coralville IA 52241
Milarepa Buddhist Center of Iowa