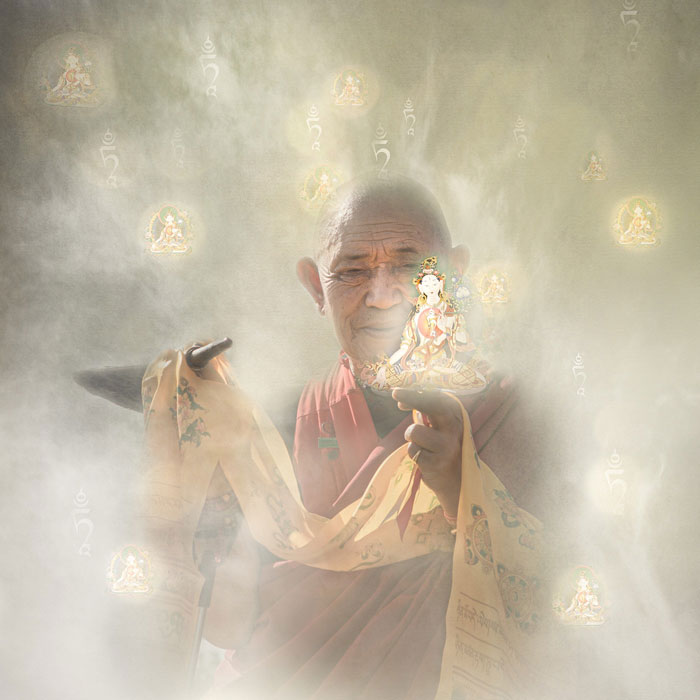 Welcome to Milarepa Buddhist Center



a home for meditation, compassion and community
We are a place for respite and refuge. A place to relax and return to yourself.  A place to open the heart and mind to bigger possibilities.
We offer teachings about what causes suffering and how to eliminate suffering. Our center is under the direction of His Eminence Garchen Rinpoche, Khenchen Konchok Gyatshen Rinpoche and other esteemed lamas in the Drikung Kagyu lineage of Tibetan Buddhism.
Join us now!
Dear Friends:  We are planning to open for practices in late May, 2021.  Please visit us again for specifics.
 Dear Sangha:
At the request of H.E. Garchen Rinpoche our sangha will have a resident lama, Khenpo Konchok Thupsang, come to the Milarepa Buddhist Center of Iowa.  Khenpo will take on the role of Dharma teacher and spiritual friend in our community. 
Khenpo Thupsang has wide knowledge of  Buddhist scripture and also abundant practical experience in following the teachings.  Khenpo Thupsang was born in Tibet and had his early training at the Gar Monastery in eastern Tibet.  He later had nine years of Dharma education at Dzongsar Khyentse Chokyi Lodro Institute in Chauntra, India.
Khenpo is presently in Arizona participating in ongoing pujas and activities with Garchen Rinpoche and the GBI lamas. He will arrive in Iowa City in June.  We are really excited about welcoming Khenpo into our community and will keep you all informed of our progress!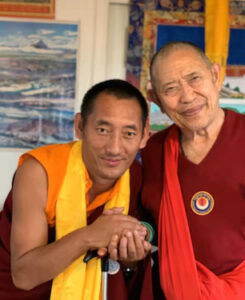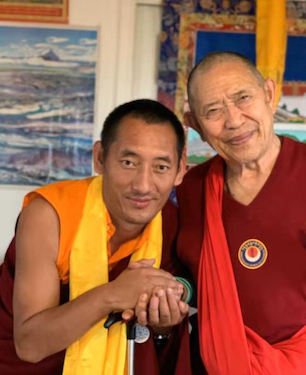 SPECIAL EVENTS . MAY 2021
SAGA DAWA EVENTS
The most meritorious & auspicious time of the year to practice!
1000 Arm Chenrezig Empowerment
~bestowed by H.E. Garchen Rinpoche
May 12 | 6-7:30pm
---
Chenrezig Sadhana Practice | May 13-16
~led by Garchen Institiute Lamas
May 13-15 | 11am-2pm & 4-5:30pm
May 16 | 11am-2pm & 4-7pm
---
Four Yogas of Mahamudra | May 13-15
~teachings by H.E. Garchen Rinpoche
6-7:30pm
---
Nyung Ne | May 24-26 & May 26-28
~This fasting retreat is led by Garchen Institiute Lamas
11am-7pm
All times are listed in CDT (UTC-5)
Nyungne is a special practice of the eleven-faced, thousand-armed form of Chenrezig, embodiment of the love and compassion of all the buddhas of the past, present and future.
The Nyungne practice of the eleven-faced, thousand-armed form of Chenrezig (Avalokiteshvara), the Buddha of compassion, is for purifying negative karma and accumulating merit and wisdom in a short but intensive retreat setting.
This intensive practice requires maintaining the eight Mahayana precepts on the first day and on the second day adding vows of fasting and silence (fasting begins after the noon meal on the first day and continues until breakfast on the third day).
Meditation sessions include prayers, offerings, prostrations, and extensive mantra recitation, cultivating all three vehicles of Buddhism.
Practicing Nyungne with great devotion increases peace in oneself and the world, brings happiness and good fortune, and leads to rebirth in Buddha Amitabha's Pureland of Dewachen.
This profound practice is held during Saga Dawa. Saga Dawa is the lunar month which celebrates Buddha Shakyamuni's Birth, Enlightenment and Parinirvana. Saga Dawa is a great merit multiplying period.
CLICK HERE   To join the livestream for all events

LAMA CHOPA PUJA
In honor of Bardor Tulku Rinpoche

Performed by H.E. Garchen Rinpoche & the GBI Lamas
H.E. Garchen Rinpoche requests his students to join the Lama Chopa Puja in honor of Bardor Tulku's 49th day since passing
May 20 | 11:30am-2pm ~Chicago time
TEXTS
PATH TO AWAKENING
The Essentials ~by Venerable Khenpo Tenzin
these teachings are great for beginners
Tuesdays and Thursdays | February 16-May 20
Venerable Khenpo Tenzin is the resident teacher at the Garchen Buddhist Institute
This concise and comprehensive overview of the Buddha's teachings is perfect for both beginners and more experienced practitioners. It includes an introduction to the Buddhist view and all the essential teachings for the path to transformation.
Weekly Class Teaching  – lecture format on Youtube
Tuesday classes are 2 hour teachings on each subject. These classes are accessed on Youtube.

Weekly Class Question and Answer Time – Q & A class time on Zoom  |  Thursday is an interactive format using Zoom to ask questions and discuss Tuesday's teachings. Offering an excellent opportunity to connect with Khenpo Tenzin and our worldwide Sangha. Khenpo will also lead an analytical meditation on each subject. 
For Thursday Q & A sessions:
ZOOM ID: 218 378 3697
Password: 37PATH108
The subjects covered in this series include:
---
Refuge, Ten Virtues, Ten Non Virtues, Preliminary Practices, Vows, View of Karma, Four Noble Truths, Four Thoughts, Sutra Paths and Bhumis, New Tantric Paths and Bhumis, Old Tantric Paths and Bhumis, Generation Stage, Completion Stage and the Fruition of Dharma Practice. 
SERIES SCHEDULE
---
* Tuesdays 12-2pm ~Chicago time – Teachings
* Thursdays – Alternating between 12-2pm AND 7:30-9:30pm ~Chicago time–Questions/ Discussion / Meditation
Thursday dates and times for April:
April 15 | 12-2pm ~Chicago time

April 22 | 7:30-9:30pm ~Chicago time

April 29 | 12-2pm ~Chicago time
SERIES DATES
---
February 16,18,23,25
March 2,4,9,11,16,18,23,25,30
April 1,6,8,13,15,20,22,27,29
May 4,6,11,13,18,20
All previous teachings and Q & A sessions in this series are available to view at the Garchen Buddhist Institute YouTube channel, categorized as "Path to Awakening Series"  within Playlists.
WE OFFER OUR MEDITATION IN THE TRADITION OF GENEROSITY…
Milarepa Buddhist Center continues the 2600-year-old Buddhist tradition of providing the teachings freely to all who are interested. We have no paid staff and the center is run entirely by volunteers. All financial support comes from the generosity of people who value what we do. Donations support all expenses, including programs, visiting teachers, publications, and the website. Our teachers are volunteers.
We are able to offer meditation without charge to the public due to the generosity of our members. If you begin coming to the center regularly, please become a member to support our programs. If you come once in a while please consider making a small donation for that day.
Our entire sangha is very grateful for all the support we receive, and are inspired by how beautifully Dharma practice develops when it does so in a field of generosity and gratitude!