Garchen Mila Buddhist Center
a Tibetan Buddhist Dharma Center serving eastern Iowa
We are a home for meditation, the cultivation of compassion and community. We are dedicated to providing a place of refuge, tranquility and the philosophical teachings of Tibetan Buddhism.
The center is under the spiritual direction of His Eminence Garchen Rinpoche who is one of the most revered teachers in the Drikung Kagyu tradition and famous for his vast realization, attainment, and great compassion. In June, 2021 Garchen Rinpoche sent Khenpo Konchok Thupsang to be our resident lama. 
Everyone is welcome at the center.  All that's required is your wise and open heart. 
UPCOMING SPECIAL EVENT
BEGINNING THURSDAY OCT 6TH
GONG CHIG
THE SINGLE INTENT, THE SACRED DHARMA
– of Drikung Kyobpa Jigten Sumgön
Participate on Zoom from Iowa!
Evening GONG CHIG Sessions:
Thursday & Friday Oct 6–7  2022
6-8pm Chicago time  [ 7–9pm eastern time ]
Weekend GONG CHIG Sessions:
Saturday & Sunday,  Oct  8–9  2022
9am–11am and 1–3pm Chicago time  [ 10am–12pm and 2–4pm eastern time ]
Available Languages on Zoom:  English, Vietnamese, Chinese, Spanish, Russian
Visit the Drikung Dharma Surya Das Upcoming Events page for more information and Zoom ID & Password>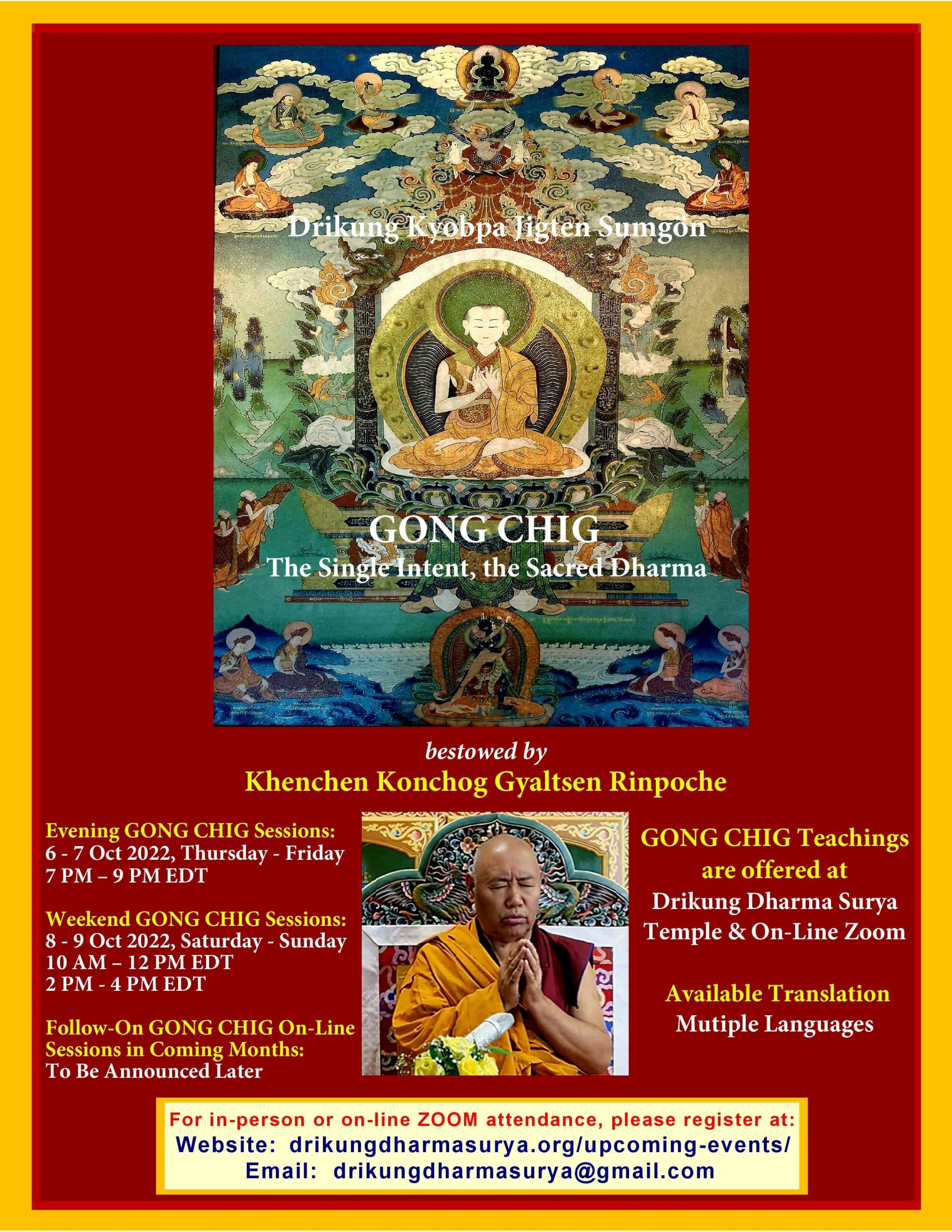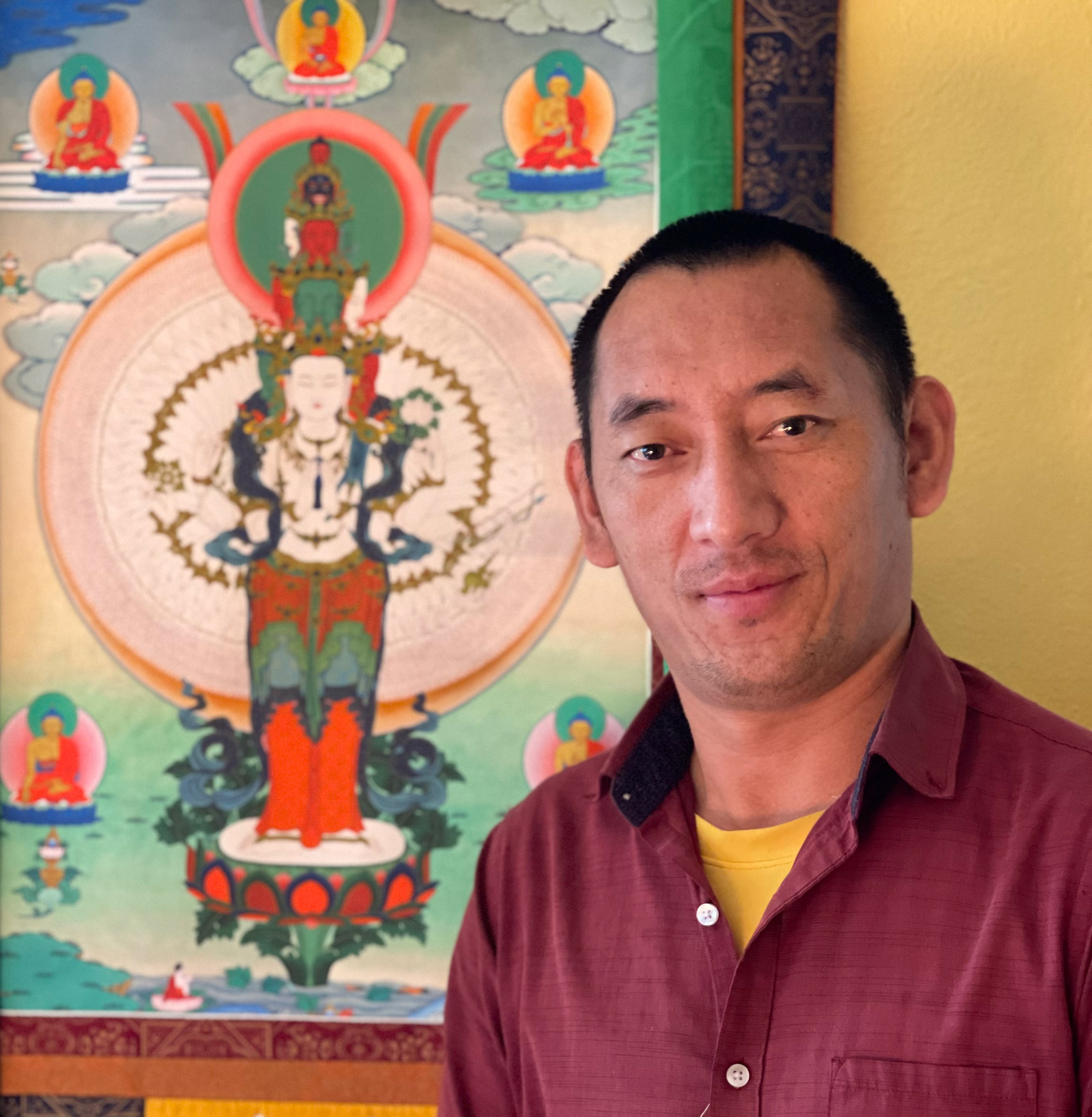 KHENPO IS ATTENDING KIRKWOOD COMMUNITY COLLEGE
August 24, 2022:   Today Khenpo Thupsang started studying once again at Kirkwood Community College.  A huge THANK YOU to everyone who donated for Khenpo's studies this year!  So far we have raised enough funds to cover Khenpo's tuition and health insurance for the first semester. Please consider making a donation for Khenpo's spring term.
 Donate to Khenpo's Education and Support Fund here
WE OFFER OUR MEDITATION IN THE TRADITION OF GENEROSITY…
Garchen Mila Buddhist Center continues the 2600-year-old Buddhist tradition of providing the teachings freely to all who are interested. We have no paid staff and the center is run entirely by volunteers. We are able to offer meditation without charge to the public due to the generosity of our members. If you begin coming to the center regularly, please become a member to support our programs. If you come once in a while please consider making a small donation for that day.
To send membership by mail please send checks to:
Milarepa Buddhist Center of Iowa
113 S. Johnson Street, #4, Iowa City 52240